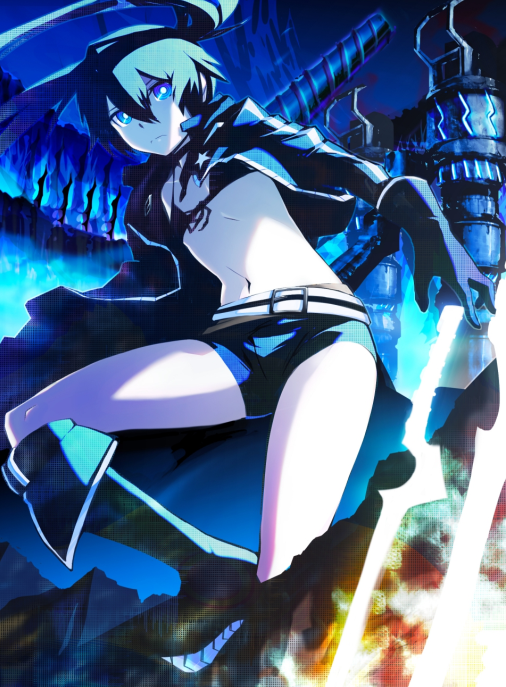 Name: Hana Kuromori


Age: 19


Race: Human


Allegiance: Leviathan


Deck Name: Rose Princess


Deck Type: Roses/Plants


Deck Master: Blue Rose Dragon


Numbers: Number 87: Queen of the Night


Personality: Hana comes off as rather stoic and cold most of the time. Being a calm person, she does not show expression or emotions all too often. To add onto that, she's rather quiet. Not shy, just...quiet and a little socially awkward. Due to her lack of social interaction, she has a hard time relating to people and in turn, most people couldn't relate to her. So she did not bother trying to connect with others anymore. Naturally it makes her feel quite lonely; not that she would ever admit it. Deep down, she wishes she could make friends and strong connections with others, but due to her lack of hope that such a thing will come true, she finds herself putting up walls to keep people out. Yet at the same time, there seems to be some bitterness buried deep within...
Only in tense situations will she show emotions and only in extreme situations will she show extreme emotions.
One this that is evident with Hana, is her love for plants. She will spend a good chunk of her time wherever they are. Whether it is a park, a forest, a garden, ect.
Not being able to connect with people well, she instead feels like she connects with plants much better. Sometimes she will talk quietly to them and will be legitimately saddened if she finds a dead or destroyed plant.
Because of an incident in her past, she does not like cars.


Biography: Hailing from a upper class family, her father was a considered a genius in the medical field while her mother stayed home as a housewife. A shy child, Hana lived a fairly standard childhood. However, there seemed to be a lot of pressure put on her for studying to become a doctor, following in her father's footsteps. Although she rarely talked back, she did not wish to follow her father and instead focused on botany and acrobatics. Soon enough, Duel Monsters would follow; a game she would play with her friends at school.
This displeased her father, but he was always calmed by his wife.
At the age of 16, Hana began to learn how to drive. It was obvious that she was not very good at it, but her mother encouraged her to continue practicing, offering to ride with her. Not wanting to let her mother down, she continued on, often taking up her mother's offer of riding with her instead of her father.
By the time Winter was coming to an end, Hana had improved in her driving skills...however, on one day while driving her mother around, she had made a rather fatal mistake...for one.
Waking up in the hospital after two days, Hana was diagnosed with amnesia. After some treatment and discussions with others, she was able to remember bits and pieces at the most. Including flashbacks of the crash that killed her mother.

Once she returned home, she had become more withdrawn and quiet. With his wife gone, her father became more irritable and silently blamed Hana for her mother's death.
The fact that he blamed her and that she refused to follow him slowly build up inside as rage, which he finally took out on her, kicking her out of the house after her 18th birthday.
To cope with the pain, she slowly started to try and cover everything with apathy, which in turn, made her appear stoic.
With some of her things, including her deck, she lived homeless for a while before gaining a part time job as a botanical shop employee.